Living a Balanced Life: Ancient Taoist Wisdom for Modern Lifestyles
May 5, 2018

-

May 6, 2018
Date:
 5/5/2018 – 5/6/2018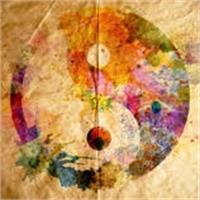 * Please arrive early. We will begin promptly at 9:00 a.m.
Life is a sacred pathway. Balance is a journey. Living a balanced life is integral to developing a healthy body and a relaxed mind. With these two essential parts of ourselves in harmony, we can live in a world of greater possibilities and accomplishment. One way to build wisdom and skill for leading an interesting and fulfilling life is to enter the practical world of Taoism and learn how to transform body and mind through lifestyle.
In this workshop you will learn a framework and vocabulary for seeing and relating with the essential aspects of a whole life. You will have the good fortune of integrating these ancient wisdom teachings into your modern life. That is the gift of the practicality and accessibility of the Taoist teachings and practices offered by Eva Wong and Carolyn Krusinski in this workshop.
Learn how to balance the four aspects of your unique life (the public, domestic, private, spirit) and be introduced to the four aspects of consciousness (wisdom, compassion, groundedness, and vision). Public Life includes our world of community, workplace and society. Domestic Life includes our world of home, family, and circle of friends. Private Life is our time spent cultivating our body and mind. Spirit Life is our connection with the sacredness of all existence.
The program features Taoist practices of both playful awareness and emphatic awareness to explore your consciousness.
An introduction of QiGong instruction is offered to experience balance of energy centers and the pathways of the body. This QiGong practice is from the Primordial Limitless Gate lineage.
There will be time for personal and group reflection by calling on the depth of your inner wisdom using a customized workbook which is based on Eva's most recent book Being Taoist.
Come join us!
About Dr. Eva Wong
Dr. Eva Wong is the author and translator of many books on the Taoist arts of health, meditation, and qigong. She is the 19th-generation lineage carrier of Xiantianwujimen Daoism and 3rd-generation student of Wang Xiangzhai, founder of the Yiquan martial arts and Zhangshuan (standing qigong). She is a practitioner of the Pre-Celestial Way and the Complete Reality Lineages.
About Dr. Carolyn Krusinski
Carolyn Krusinski is a business woman, entrepreneur and transformational agent. A senior teacher and mindfulness awareness meditation instructor in the Shambhala lineage, she has trained in other deep wisdom streams: Buddhism, Shamanism, Native American traditions and Taoism (with Eva Wong). Engaged as an Advisor for Enlightened Living, she seeks to innovate with inspired leaders that transform society.
Click to view: Local Hotels