Join us in the adventure of learning. Learning to take care of ourselves and our animal friends. Learn how to understand and use healing energy. Join with other like-minded people in your community to expand your understanding of health and well being for all.
BASIC PET REIKI ($100, 6 HOURS) with Jennifer O'Leary-Chen
September 23, 2017 @ 9:00 am

-

4:30 pm

|

$100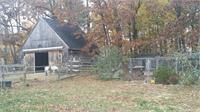 Basic Pet Reiki 
Prerequisite Reiki 1/2
Room: Workshop Space
Come learn and experience how to give this awesome healing technique to animals!
Use Reiki to heal physical, mental and emotional issues in a safe, non-evasive manner that can complement traditional medicine or other holistic modalities.
Prerequisite Reiki 1/2
This introductory 6 hour workshop is broken up into 3 hours in the morning in direct classroom discussion and review of how to give energy work to animals. The second part of the workshop is spent practicing with animals at a second location using the information learned in the morning session. There will be direct supervision by the instructor and a final discussion group to share experiences. This is workshop includes the attunement to the Reiki energy and the awareness of giving this to animals. When you complete this class you are able to give a Reiki session to animals.
[button link="https://clients.mindbodyonline.com/classic/ws?studioid=182906&stype=-8&sView=day&sLoc=0&sTrn=5&date=09/23/17″ target="blank" color="#72ad2f" text="light"]Sign Up Now![/button]